The Carbone Auto Group Story
Joe Carbone started the Carbone Auto Group in the 1920's with $40.00 and a drive to succeed. He firmly believed that trust and loyalty were the key to any relationship, so he used those principles as the foundation of his business. He valued all of his customers, and treated each and everyone of their car needs as his number one priority. By 1933 his hard work and commitment to his patrons began to pay off as his business expanded one franchise after another.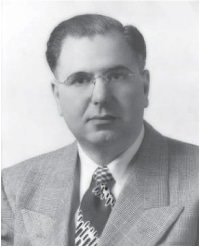 It was important to Joe that he pass along a strong legacy so he ensured that his sons, Don and Al, had the proper training. They started their apprenticeships from the ground up, mopping and waxing the showroom floor before school each day. Over time they graduated to the proud duties of reconditioning vehicles and preparing them for delivery, as well as mechanical and parts, body and paint work. Ultimately striving to have hands-on interaction with the customer via a coveted sales position, his patrons began to pay off as his business expanded one franchise after another.
Joe Carbone successfully passed along his sense of pride, customer appreciation and quality guarantee to his sons, Don and Al Carbone, who continued to run the business with the same pledge to excellence and customer satisfaction that their father did.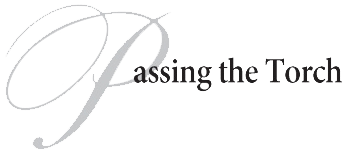 Today, the third generation of the Carbone family proudly offers the finest American made cars and imports from around the world including BMW, Buick, Cadillac, Chevrolet, GMC, Ford, Honda, Hyundai, Chrysler, Dodge, Jeep, Ram, Nissan, Subaru, and Toyota providing a selection ranging from the latest models of luxury sedans through multi-mode 4-wheel drive vehicles and everything in between. However, despite a larger selection one thing hasn't changed in the last 85 years - Carbone Auto Group continues to deliver an exceptional experience with a personal touch.
"Every day we try to live Joe Carbone's philosophy. Build relationships by being a friend to the customer, do the right thing, and be the best at it."
- Al Carbone
As part of the family's industry expertise and commitment to providing its customers with a first-rate start-to-finish experience the company has developed subsidiaries including The Carbone Insurance Agency, Carbone Auto Leasing, Carbone Auto Rentals, Carbone Family Realty, Carbone Wholesale Auto Parts, Carbone Auto Auction and the Carbone Used Car Reconditioning Center. Each of these subsidiaries is designed to provide optimal financing terms, warranties, guarantees and after market maintenance and care that makes owning your car just as rewarding as picking it out.
As a true testament to Joe Carbone's vision, strong sense of family and unwavering commitment to his customers The Carbone Auto Group's leadership in the auto industry has been recognized many times over.
Don Carbone was named Dealer of the Year by the New York State Automobile Dealers Association
Nominee for the prestigious TIME Magazine Quality Dealer of the Year Award
Top Five Auto Dealers in the Nation, recognizing Don and his brother Al's achievements, as well as the contributions of the entire Carbone Auto Group management and employee teams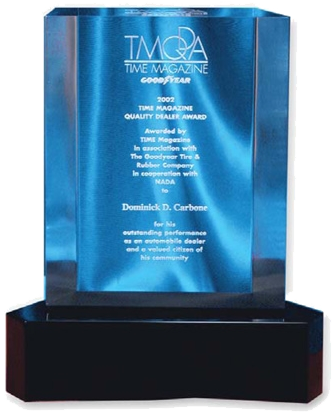 Why Should I Shop with Carbone Auto Group Dealerships?
You'll feel right at home as soon as you visit any of our Carbone car dealers. We have locations in New York and Vermont offering 21 popular new car brands plus every variety of pre-owned vehicle you could imagine. We also offer Carbone Rewards program for all customers, which can give you discounts at other local area businesses where you love to shop.
Choose from Thousands of New and Used Cars
Not only do we have an awesome array of excellent new cars, SUVs, trucks and more at our 14 locations, but we also have a huge inventory of used cars at our dealership as well.
Plus, when you select the perfect vehicle for you to take home, our finance team will work with you to find the best way to make you a car owner.
Most importantly, we always work at a pace that you're most comfortable.
Never Miss an Auto Repair or Maintenance Appointment with Many Service and Parts Locations to Serve You
Once you're a car owner, Carbone Auto Group is still here to help you have the best experience possible. Our customers love our on-site service advisors and staff. We offer:
Carbone Rewards Program
Cozy waiting rooms with free Wi-Fi,
Refreshments and TVs,
As well as shuttles for any errands you might want to take care of while we're taking care of your car.
Our highly trained technicians use the best equipment on your vehicle, keeping your model running smoothly and reliably for years to come.
For the entire car buying and ownership process, Carbone Auto Group is here to help. If you are interested in more information about any of the products or services we have to offer here, give us a call or stop by any of our 14 dealership locations.