Your best friend got a new car a few weeks ago, and they've been driving you crazy about how awesome it is. Well, you know what? It's time to put them in their place. You've been thinking about buying a new vehicle for a while now, and the Jerry Seiner South Jordan team is going to help you get behind the wheel of one that's prepared for any road: the 2018 GMC Terrain.

​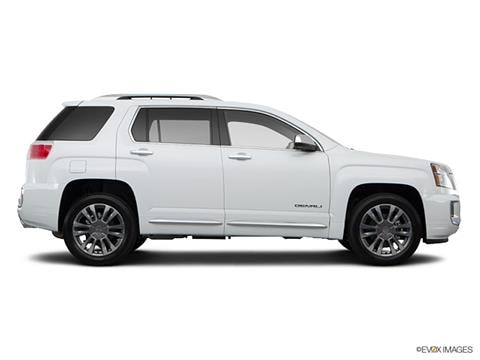 Terrain makes real-time adjustments to your surroundings based on road and weather conditions, giving you penultimate control no matter where you are. And no matter where you're headed, Terrain's turbocharged engines generate their own performance personality to match your needs, from the 170-horsepower 1.5L to the 252-horsepower 2.0L.
It's time you chose a vehicle that's prepared to handle the varied demands of your life. Visit Carbone Auto Group today to check out awesome summer-ending finance offers on the new GMC Terrain and our entire inventory of new and pre-owned cars, trucks and SUVs.